Boston Product Development Firm Wins Top Medical Product Design Excellence Award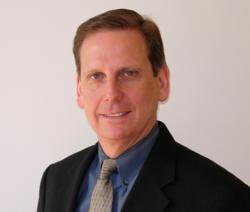 North Chelmsford, MA (PRWEB) June 30, 2013
Bleck Design Group, a product design and development firm based in the Boston area, recently received a Gold award for medical product design for the LENSAR Laser System in Appliance DESIGNs 26th annual Excellence in Design competition. The LENSAR Laser System was ergonomically designed by Bleck Design Group for LENSAR, Inc. to optimize patient comfort and surgical precision during cataract surgery.
Bleck Design Group provided LENSAR Inc. with a complete set of startup company product development services including concept renderings for investors, ergonomic studies, model fabrication, industrial design of enclosure, engineering design of all parts, prototype assembly, vendor selection, and transfer of documented design to manufacturing.
We are honored that our industrial design and engineering collaboration with LENSAR resulted in this breakthrough ophthalmic surgical device that saves time and improves patient outcomes, said Jim Bleck, president of Bleck Design Group. It was a pleasure to work with LENSARs visionary management team and talented staff.
This years Appliance DESIGN award competition was judged by a prestigious independent panel of five product design experts that evaluated entries in ten industry categories based on four criteria: appearance, human factors, innovation, and technical merits.
About LENSAR, Inc.
LENSAR, Inc. is a leader in the development and commercialization of a next generation laser and advanced imaging, measurement and 3D modeling technology for refractive cataract surgery. The LENSAR Laser System combines the most advanced laser technology with unique product features to meet the advancing needs of refractive cataract surgeons committed to enhancing the outcomes of their patients.
About Bleck Design Group
Bleck Design Group is an award-winning product design and development firm based in North Chelmsford Massachusetts. For 30 years, their industrial designers and mechanical engineers have created iconic designs for visionary leaders at both small and large medical device, business equipment and consumer product companies. They have a proven track record of working with clients to provide seamless product development from concept to production.
Find More Medical Devices Press Releases