SGS Academy Announces Updated Training Catalogue with Courses through 2013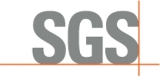 Rutherford, New Jersey (PRWEB) July 10, 2013
The SGS Academy provides courses in many areas including Aerospace, Automotive, food & beverage processors and manufacturers, medical device firms, pharmaceutical companies and more. Additionally, areas such as Six Sigma, Environmental Management, Energy Management, Information Technology, Quality and Laboratory Operations are provided.
The SGS Academy offers training options such as public courses, in-house training, virtual courses led by a live instructor and self paced eLearning courses. The SGS Academy is staffed with dynamic subject matter experts auditors themselves with industry know-how with an average of 23 years experience in their respective field. The Academys attendee satisfaction rate is 98.8%.
Course topics include understanding and awareness sessions, implementation sessions, internal and lead auditor courses and more. Virtually all International Standards are covered including ISOs 9001, 14001, OH&S 18001, AS, TS and more. Specialized courses for food safety standards under the GFSI benchmark include SQF, BRC and FSSC22000 are included. Additionally, courses that will help Animal Feed companies prepare for 3rd party PAS222 & HACCP certification are offered.
Included in the food safety area are courses on GMP/HACCP, which is the foundation of the Food Safety Modernization Act. Additionally, unique, International HACCP Alliance recognized eLearning courses are available for: