Transvaginal Mesh Lawsuit News: Federal Judge Overseeing American Medical Systems Surgical Mesh Lawsuits Selects Bellwether Cases, Bernstein Liebhard LLP Reports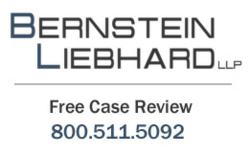 New York, New York (PRWEB) July 02, 2013
Transvaginal mesh lawsuit claims involving products manufactured by American Medical Systems, Inc. continue to move forward in a federal multidistrict litigation underway in U.S. District Court, Southern District of West Virginia, Bernstein Liebhard LLP reports. According to a Pretrial Order issued by the Court on July 1, 2013, four surgical mesh lawsuits have been selected for the litigations bellwether trials. The proceedings first trial is scheduled to begin on December 3, 2013, while a second is slated to start on May 6, 2014. U.S. District Judge Joseph R. Goodwin will soon determine which of the four bellwether cases will go to trial on those dates, according to the Order. (In Re: American Medical Systems, Inc., Pelvic Repair Systems Products Liability Litigation – MDL No. 2325)
We are extremely pleased to see these claims moving forward. The bellwether trials will provide important clues into how other juries might weigh claims in similar surgical mesh lawsuits involving American Medical Systems, says Bernstein Liebhard LLP, a nationwide law firm representing victims of defective drugs and medical devices. The Firms vaginal mesh lawyers are currently representing hundreds of women who allegedly suffered mesh erosion, pain, scarring, infection and other serious injuries, allegedly due to transvaginal mesh products marketed by American Medical Systems and other manufacturers. Bernstein Liebhard LLP partner, Jeffrey S. Grand, is serving on the Plaintiffs Steering Committee in the American Medical Systems litigation.
American Medical Systems Transvaginal Mesh Lawsuits
Court documents indicate that more than 7,700 surgical mesh lawsuits have been filed against American Medical Systems in the Southern District of West Virginia. All of the lawsuits pending in the litigation allege that American Medical Systems failed to provide adequate warnings regarding the risks associated with surgical mesh used to treat pelvic organ prolapse and stress urinary incontinence. It is further alleged that plaintiffs suffered a variety of serious complications due to the defective nature of these products, including chronic infections, organ damage, and mesh erosion and shrinkage.
The litigation surrounding transvaginal mesh devices used to treat pelvic organ prolapse and stress urinary incontinence has been growing since October 2008, when the U.S. Food & Drug Administration (FDA) warned the public that it had received more than 1,000 reports of serious complications associated with vaginal mesh products over a three year period.* Less than 3 years later, in July 2011, the FDA warned that complaints associated with transvaginal prolapse repair had grown five-fold since the 2008 alert, and stated that it no longer considered these types of injuries to be rare.**
American Medical Systems is just one of several manufacturers involved in litigations for surgical mesh lawsuits established in the Southern District of West Virginia. Bernstein Liebhard LLP partner, Jeffrey S. Grand, is also serving on the Plaintiffs Steering Committees for proceedings involving Boston Scientific Corp., (MDL No. 2326); C.R. Bard, Inc., (MDL No. 2187), and In re: Ethicon, Inc. (MDL No. 2327). Court documents show that the first of the litigations bellwether trials, involving a C.R. Bard product, is scheduled to begin on July 8, 2013.
Mr. Grand has also been named Co-Liaison Counsel in two consolidated litigations established for C.R. Bard and Ethicon transvaginal mesh lawsuits that are currently underway in New Jerseys Atlantic County Superior Court. He was also a member of the trial team on the first Ethicon trial in that proceeding, which ended in March with an $ 11 million verdict for the Plaintiff. (In re: Pelvic Mesh/Gynecare Litigation, No. 6341-10; In re: Pelvic Mesh Litigation/Bard, No. L-6339-10)
Women who have allegedly suffered serious complications associated with transvaginal mesh may be entitled to compensation for their medical bills, pain and suffering, and other injuries. A wealth of information regarding transvaginal mesh lawsuits is available at Bernstein Liebhard's website. To arrange for a free legal consultation with an experienced mesh lawyer, please contact the Firm today by calling 800-511-5092.
*fda.gov/Safety/MedWatch/SafetyInformation/SafetyAlertsforHumanMedicalProducts/ucm079028.htm

**fda.gov/MedicalDevices/Safety/AlertsandNotices/PublicHealthNotifications/ucm061976.htm
About Bernstein Liebhard LLP

Bernstein Liebhard LLP is a New York-based law firm exclusively representing injured persons in complex individual and class action lawsuits nationwide since 1993, including those who have been harmed by dangerous drugs, defective medical devices and consumer products. The firm has been named by The National Law Journal to the Plaintiffs Hot List, recognizing the top plaintiffs firms in the country, for the past 10 consecutive years.
Bernstein Liebhard LLP

10 East 40th Street

New York, New York 10016

800-511-5092
ATTORNEY ADVERTISING.